EA Sports have revealed on Twitter that they are going to be releasing some of the FIFA 15 Ultimate Team Team of the Year players on loan for a short period of time.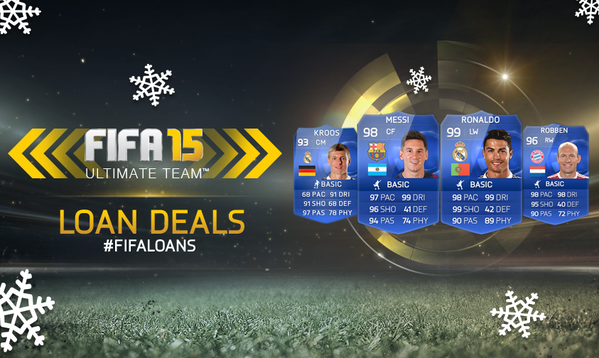 Every year EA Sports release a TOTY Ultimate Team edition with the players who were named in FIFA's Team of the Year and this year's edition included an in-form Cristiano Ronaldo rated at 99 and an in-form Lionel Messi rated at 98.
Now, with transfer deadline day proving to be a slow burner, EA decided to spice things up a little bit by releasing some of the star players on loan in Ultimate Team for brief spell.
The news is likely to be greeted by all FIFA Ultimate Team players with the in-form Ronaldo in particular proving to be an extremely popular signing given his propensity to score goals from all angles.
It seems as if Arjen Robben and Toni Kroos will probably both be available as well along with Messi and it will be interesting to see whether or not the entire team will be released.