Following EA servers going down just the day before yesterday, we notice thousands reporting FIFA 15 web app problems within the last 30 minutes and this is impacting most regions. Other issues being reported yesterday morning are for Xbox 360 and One owners, although it's not clear if the PlayStation platform is having similar outages.
In regard to the FIFA 15 web app, EA hasn't confirmed any outage or minor problems for January 28, 2015. This is pretty normal considering the downtime has taken place within the last hour, so they might be trying to figure out what's going on before leaving a tweet answering many complaints.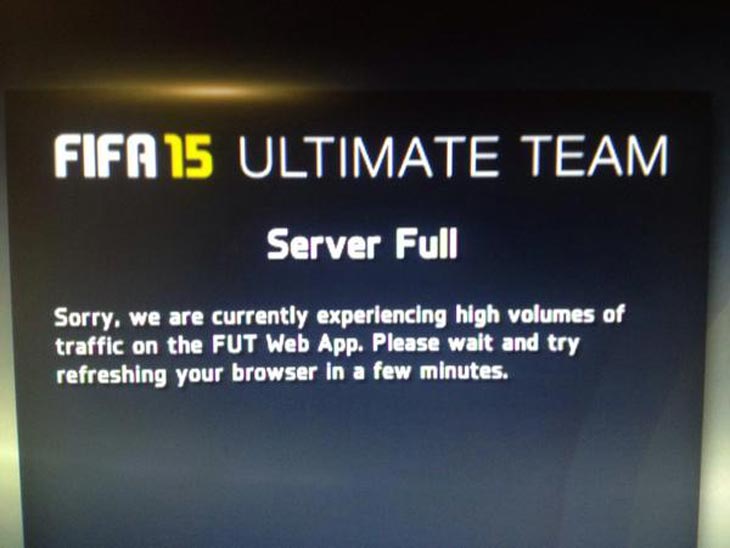 One Product Reviews reader said, "the web app won't load, I think it's down". Another added, "I'm having the same problems for xbox 360, it is a joke following the servers not working yesterday".
The Down yesterday website is also receiving status updates for both EA servers on Jan 28, and the Ultimate Team online mode. This is what one of their readers said, "I'm connected to servers on Fifa 15 Xbox 360 but it won't let me go onto ultimate team? What's going on EA?".
Update: The error message being displayed states, "there was a problem communicating with the FIFA Ultimate Team servers".